I was working with a few clients this week on reducing anxiety and staying healthy and the question came up on the how-to's and what essential oils work well to create your own personal massage oil. Daily massage is a super relaxing habit that will not only help take away the aches pains but will also help keep you focused, on track, productive and stay healthy.
I've written about the how-to's before in this article; Abyhanga Oil Massage - Tips for Daily Oil Massage so this time let's focus on what Essential Oils help make this practice more effective.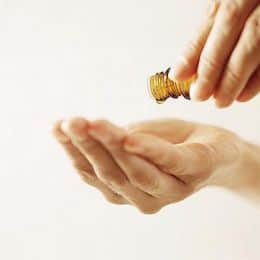 And really there are no bad oils… It will be a matter of personal preference and what you are looking for today.
Here are my recommendations to get you started and then it's time to play!
First off - you may want different essential oils for morning or evening. So I make up a batch for my morning shower - since that happens every day! And in the evening I want to indulge I mix it up in my hand or use an empty essential oil bottle to create a mix. There's a use for your empty bottles too!
A 4 oz bottle lasts about a week to two weeks - so mix up something seasonal that suits how your body feels and what you need emotionally. Next week you'll have moved through that and be ready for a brand new mix.
Use a carrier oil that is organic and cold pressed. Your skin is your largest organ and it will absorb the qualities (good and bad) from the oils you choose. Find a good quality oil you can buy in bulk. The rule is if you can eat it, it can go on your skin.
Create Your Own Personal Massage Oil in 3 Steps
1 - What do You Need?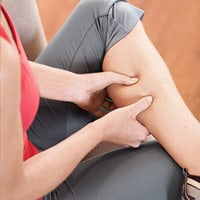 Feeling the aches and pains?

In need of an emotional or energy lift?

Need to stay focused?

Having trouble relaxing or calming your nerves?

Feel a cold coming on?
2 - Choose an Oil to Fit Your Need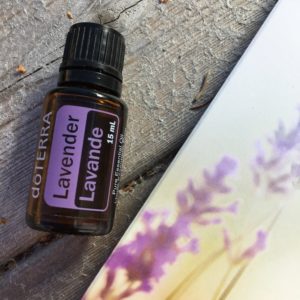 Aches and Pains - Aromatouch Blend, Deep Blue Blend, Cypress, Lemongrass, Wintergreen, Basil, Marjoram, Ginger (For a full list of oils for athletes check out this article; 39 Essential Oils for Athletes).
Immune Boost - Clove, Cinnamon, Ginger, Frankincense, Helichrysum, Lemon, Lime, On Guard Protective Blend
Energy Boost - Wild Orange, Grapefruit, Lime, Tangerine, Red Mandarin, Peppermint, Spearmint, Basil, Citrus Bliss Blend, Motivate Blend, Elevation Blend
Stay Focused - Frankincense, Rosemary, Wild Orange, Sandalwood, Cedarwood, Vetiver, Eucalyptus, White Fir, Balance Blend, InTune Blend
Calm Down - Bergamot, Lavender, Cedarwood, Roman Chamomile, Jasmine, Myrrh, Spikenard, White Fir, Ylang Ylang, Balance Blend, Serenity Blend
3 - Smell it
See if you want to wear it ALL day.
You may need to add something else to balance it off. I find the focus oils to be a bit "manly" for me, or a little intense... I'll pair these with a couple of drops of a floral or citrus scent to make it more appealing.
In the blend workshop, we talk about top notes, middle notes, and base notes for this simple blend but we don't need to get technical but just notice if it feels too heavy or too light, and look for a partner oil to create a balance.
Blend for the Season
In the fall and winter, you may need the citrus oils to give you a seasonal boost and during hot summer days, it's best to stay away from any citrus blends since they can be photo-sensitive and cause skin irritations or burns. In the summer opt for cooling scents instead like lavender, helichrysum, lemongrass, and peppermint.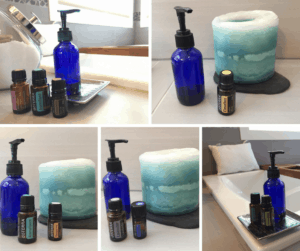 Here are a few of my favourite easy mixes:

Evening Bliss - 5 drops Geranium, 10 drops Aromatouch, 5 drops Sandalwood

Lift the Clouds - 20 drops Elevation

Boost the Soul - 15 drops Aromatouch, 5 drops Tangerine

Soothe and Surrender - 10 drops Lavender, 10 drops Deep Blue

Even Keel - 5 drops Lemon Grass, 15 drops Balance
Add approximately 20 drops total for a full 8oz bottle of oil
Choose essential oils that are high quality. With no official regulations on Essential Oils the quality of the oils can vary significantly, just as with the carrier oils you want to make sure the oils are safe and effective when putting them on your skin.
Resources for Blending
This is just the tip of the iceberg for getting to know your oils. There are many resources to help you better understand Essential Oils and how they can help us heal.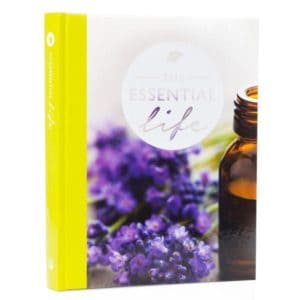 Here are a few of my favourites:
The Essential Life - Total Wellness Publishing
The Blossoming Heart - Robbi Zeck
The Fragrant Mind - Valerie Ann Worwood
Emotions and Essential Oils - Enlighten
Have Fun and Share
Enjoy being a mini-chemist while tuning into what you need and the resources available for healing.
Share in the comments below what blends you make and how you like them, this will be a good place to come back to when you want to remember that recipe. Share your dislikes and oops mixes as well!