Summer is starting to heat up, along with the grill and a few tempers.
• Do you find yourself getting riled up and edgy during the summer?
• Does the summer heat also flare up tempers in your house?
• Does your stomach feel upset and irritated?
• Have you recently had eye issues flaring up?
You are not alone, in fact I've had four consults on eye issues in the past 2 weeks. It's the season of heat or "Pitta". The good news though is that modifying our diet to suit the season will help to alleviate and pacify these symptoms and help you to enjoy the summer without getting overheated.
Signs that you have too much heat (aka Pitta) going on are: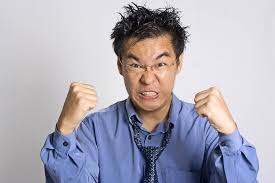 • Irritability, Anger, Impatience, Judgmental, Critical and Jealous Nature
• Eye Issues (redness around the eyes, floaters, irritated eyes)
• Stomach Upset with Loose Stools
• Indigestion, Acid Reflux, Hiccups, Heartburn, Nausea, Ulcers
• Hives, Acne, Rashes and Skin Conditions
• Excessive Sweating, Strong Body Odor
• Canker Sores, Bleeding Gums
• Severe Bleeding and Blood Disorders
The irony is that when the grill heats up and we indulge in the all time favourite BBQ burgers we are eating many of the foods that contribute to this heating imbalance in the body.
Consider your typical BBQ Burger:
Beef burger, bun and spicy condiments, all of which are on the avoid list for Pitta imbalances. This does not mean you can never have them – we never say never – however it does mean to avoid and reduce these foods when you are experiencing the symptoms above.
Keep your cool on hot summer days with this BBQ Burger makeover


The good news is your light summer beer is on the approved list for summer – but save your red wine for long, cold winter nights.
Download the full list of foods to favour and avoid in the summer heat…
Custom HTML/CSS/JAVASCRIPT
Great News for Digestive Challenges

The great news on summer is that sluggish digestive systems benefit from the summer heat and foods you may not tolerate throughout the year become staples in the summer; uncooked veggies, leafy greens and sweet fruits are all on the enjoy list. Which makes sense as these are the foods that are naturally in season during this time.
Enjoy the local produce.
Think cool not spicy.
And you'll enjoy the summer heat without losing your cool.
Check out these 3 refreshing summer smoothies to keep your cool AND stay hydrated.