Staying on track with our goals and making lasting change is hard. Is it really possible that 5 daily questions will impact your life? What can you possibly ask yourself in the evening that will trigger you to drink a smoothie in the morning, go to the gym after work or do something nice for someone?
The Quest for a Balanced Life
Have you done the exercise where you look at twelve areas in your life, rate them and find where you want to create impact and where you need more balance? Then you choose three or four priorities between family, work, fitness, self-care, relationships…
I've done this a few times and at first, you're all excited to find balance and then you get frustrated since its hard to focus on more than one area. Plus how do you evaluate things like relationships?
I admit I've been struggling on this and some days end up coming up short on all areas. Then I read a book that has totally changed my success. Actually it's helped me track success too. As often we get stuck on what didn't get done and forget about what did. Focusing on the positives and growing those is way more fun than feeling bad about the misses.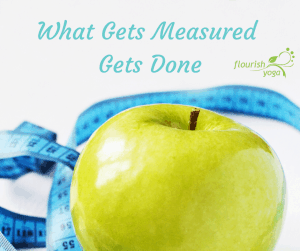 Measuring a goal is a crucial key to success. "What gets measured gets done." However, making a checkmark every day or keeping score is not very exciting and doesn't often help with doing it in the first place. There are the exceptions of those that can be totally fuelled by a simple sticker chart but most of us fall off the trend quite quickly.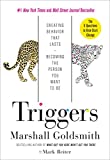 Marshall Goldsmith's book "Triggers" offers a new way of asking yourself questions that ensure you take ownership of your goals and improvement areas throughout the day.
It's All In The Language
Shifting your question from passive to active language automatically instils a sense of ownership and the capacity to make a difference in your day.
Marshall gives the example of a typical HR question "Do you have clear goals at work?" When we answer this version of the question it's easy to make someone else, ie your boss or the company responsible for not clearly telling you your goals. There is no ownership or engagement, no sense of "trying".
Ask instead "Did I do my best to actively set clear goals today?" Now you have an effective productivity enhancer and you will stay on track and get the more important things done. It's within your control.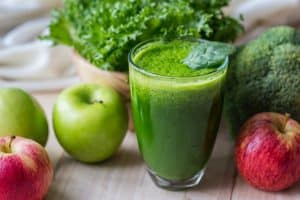 For example, that's closer to home:
Instead of asking yourself "Did I eat healthy today?" The could be a yes, I had a smoothie for breakfast so yes I can check that off…
"Did I do my best to eat healthy today?" Now, it's different. Doing your best implies the Venti Frappuccino in the afternoon after the morning smoothie counts too. There's an extra layer of accountability and responsibility to making sure you stay on track.
There is so much more in Marshall's book – so I recommend giving it a read but in the meantime start asking yourself these 5 daily questions.
5 Daily Questions That Will Impact Your Life
As you start your evening wind-down ask yourself these 5 questions and record the answers to see if you start making better choices throughout your day so you can answer to yourself Yes – I'm doing my best!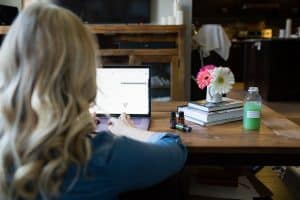 Did you do your best today to:
• Be happy?
• Take time for you?
• Move and exercise?
• Eat healthy?
• Be a loving partner/parent?
Adjust the Q's to best suit what you are working on right now. Maybe there is only one question each night that completely reflects your top goal. As always start small, enjoy the success and momentum and then more will be possible.
For another level of accountability and ease of tracking your 5 daily questions plus measure your success, there is of course – an app! Impact Yourself Daily was created just for this.